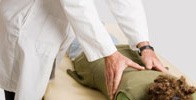 Your Ventura Chiropractor
Choosing the right Chiropractor is an important choice to make. Dr. Baranski and his staff are trained on the latest chiropractic treatments & technologies...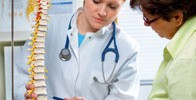 Safe & effective Chiropractic
Chiropractic care is a safe, effective and natural approach to managing pain and other health related issues. We invite you for a complimentary, no obligation consultation today.
Learn How to Run a 5K in Just 8 Weeks

This beginner's running schedule has helped thousands of new runners get off the couch and onto the roads, running 3 miles in just two months
Privacy Notice
Coming soon
Spinal Educator
Click the animation below to learn more.
NEWSLETTER SIGN-UP
Sign-up for our monthly health newsletter!