4 Ways Active Seniors in Ventura Can Stay Healthy After Retirement
4 Ways Active Seniors in Ventura Can Stay Healthy After Retirement
Written By Advanced Spine & Sport Medical Rehabilitation Center on November 30, 2020
---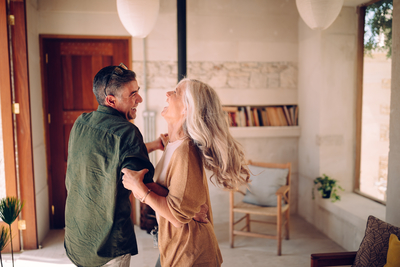 Some seniors dream of rest, relaxation, and lots of lounging around once they retire.
While there can (and should) be time for that, it's important to stay as active as possible, too. Active seniors have stronger immune systems, reduced risk of injuries, and better cognitive function.
What can you do to stay healthy and strong during your retirement years?
Prioritize Your Health: 4 Tips for Active Seniors in Ventura
The most important thing to do after retirement is to prioritize your health. Here are four ways active seniors in Venture can improve their health, strength, and vitality for decades to come.
1. Get Plenty of Sleep
A good sleep pattern translates into more energy and better cognitive function. Aim for seven to nine hours each night.
2. Create an Exercise Plan
Regular exercise can help you in the following ways.
Cardio/aerobic exercise: Keeps your heart healthy, improves immune function, and increases energy. Try walking, biking, or swimming.
Strength training/resistance exercises: Strong muscles help prevent falls and keep your bones strong, reducing your risk of osteoporosis.
Flexibility exercises: Flexibility exercises (like stretching and yoga) help prevent pain, improve balance, and decrease the risk of falls as you get older.
3. Spend Time with Friends
Maintaining social connections staves off loneliness, a dangerous health risk for anyone, especially seniors.
4. Learn Something New
Learning new skills is not just fun, but it's also a great way to stay physically, mentally, and socially active. Try an art class, learn to salsa dance with your partner, or learn a skill like coding.
Bonus Tip: Invest in Regular Chiropractic Care
Another way active seniors can stay healthy after retirement is to see their Ventura chiropractor regularly.
Dr. James Baranski lives a very active lifestyle and encourages his patients to do the same. He's had hundreds of hours of chiropractic and exercise therapy training. He can create a wellness treatment plan that includes exercises that can help you maintain strength, flexibility, and balance so you can reduce your risk of injury.
Chiropractic treatment will also keep you comfortable and pain-free. Plus, Medicare covers chiropractic therapies, which means you get to spend your money on other fun activities that will keep you healthy and active for years to come.
<pclass="alert alert-primary">Want more wellness tips? Contact our office today at 805-642-4061 to schedule a wellness consultation with Dr. Baranski.

Posted In: Chiropractic Stay Healthy After Retirement