Can a Chiropractor Help with Sports Injury Treatment?
Can a Chiropractor Help with Sports Injury Treatment?
Written By Advanced Spine & Sport Medical Rehabilitation Center on April 26, 2021
---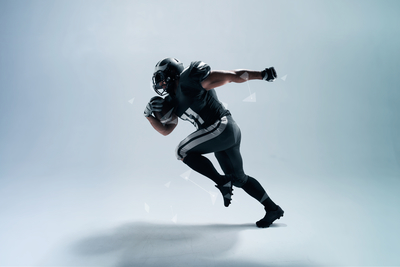 You don't have to be a professional athlete to compete in sporting activities. Many people take part in sports as a fun way to exercise and compete with others.
No matter your reasoning for participating in sports, it still poses a risk for injuries. If you make a living from playing sports, an injury can cause a major setback.
A chiropractor will help you recover from any sports-related injury, as well as prevent future ones from happening.
Types of Sports-Related Injuries
Ensuring that you warm up and stretch before participating in sports is essential to avoiding injury. Sometimes injury can't be avoided, especially if you play contact sports. Some types of sports-related injuries are:
Sprains: Tearing or overstretching of ligaments
Strains: Overstretching or tearing of tendons or muscles
Dislocations: One of your bones being forced from its socket
Achilles Tendon Rupture: The tendon at the back of your ankle rupturing or breaking
Rotator Cuff Injury: A tear in any of the four muscles that make up your rotator cuff (muscles and tendons that surround the shoulder joint)
If you experience any of the above injuries, don't push through the pain and keep playing. You need to seek medical treatment immediately if you have severe pain, swelling, numbness, or you're unable to put any weight on the injured area.
Chiropractic Sports Injury Treatments
Your chiropractor will evaluate you based on your lifestyle and symptoms, determining what style of treatment is best suited for you. Chiropractors commonly use the following treatments:
Spinal manipulation – Your chiropractor will release pressure on your joints with a manual thrust to the affected joint, aligning your muscles and joints.
Spinal mobilization – A gentle treatment that uses tools or stretches to release pressure. They may also incorporate ice, sports massage, and hydromassage to encourage healing.
Contact Advanced Spine & Sport Chiropractic If You're Injured
Taking care of your sports-related injury immediately will ensure you can continue playing for years to come. If you're a professional athlete, a lasting injury can cause setbacks in your career.
As an active person, Dr. James Baranski understands the injuries that occur when you lead an active lifestyle. He will treat your injury quickly, helping you avoid any ongoing health issues. Work with him to create an ongoing therapy plan to keep your performance up to standards.
Contact our office today to make an appointment.

Posted In: Chiropractic Sports Injury