Can a Chiropractor Treat Your Sports Injury?
Can a Chiropractor Treat Your Sports Injury?
Written By Advanced Spine & Sport Medical Rehabilitation Center on March 16, 2020
---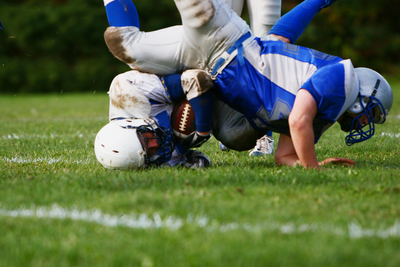 If you're an athlete, you know that keeping your body in peak condition is crucial to your performance. However, with the numerous demands of participating in a sport such as jumping, running, and tackling, you can easily find yourself with painful sprains, strains, and tears.
Fortunately, chiropractors are licensed and qualified to treat typical sports injuries (such as groin sprains, hamstring strains, shoulder injuries, joint dislocation, sciatica, golfers/tennis elbow, and lower back pain) through different chiropractic techniques.
How Chiropractic Provides Sports Injury Treatment
Advanced Spine & Sport Chiropractic offers a range of sports injury treatments with chiropractic care, including:
Chiropractic Massage Therapy
The sports injury rehabilitation technique combines chiropractic care with massage therapy. It aims at realigning herniated spinal discs, relieving the resultant back and neck pain. Massage therapy usually involves the application of gentle thrusts to the affected muscles, relieving tension and restoring your range of motion.
Laser Therapy
In laser therapy, the inflamed tissues causing pain are targeted via a photobiomodulation technique where photons are directed at the cells of the affected tissues, enhancing the cell self-healing process. Laser treatment also stimulates the circulation and secretion of endorphins which helps reduce inflammation and pain.
Laser therapy is safe and doesn't have any side effects.
Soft-Tissue Manual Therapy
This method aims at reducing pain and restoring the optimum function of the affected soft tissues. A common form of soft-tissue manual therapy is the Graston technique in which chiropractors use a variety of specialized instruments to locate and massage areas of restriction in muscles, tendons, and ligaments. The instrument stretches the underlying connective tissues, restructuring the targeted soft tissues.
Myofascial Release Therapy
The relationship between the body's muscles and the spine is a critical aspect of chiropractic therapy. Myofascial release therapy is a form of muscle therapy that relieves myofascial pain caused by injuries to muscle fibers by alleviating the uneven tightness within the fascia of the affected muscles.
Get Comprehensive Sports Injury Treatment in Ventura
Seek top-notch sports injury treatment at Advanced Spine & Sport Chiropractic. Our all-natural treatment methods will solve the root cause of the problem to eliminate the pain and prevent future injuries.
Contact Dr. Baranski today at (805) 642-4061 for a personalized sports injury treatment.

Posted In: Chiropractic Sports Injury