Low Back Pain Treatment with Chiropractic Care
Low Back Pain Treatment with Chiropractic Care
Written By Advanced Spine & Sport Medical Rehabilitation Center on December 18, 2019
---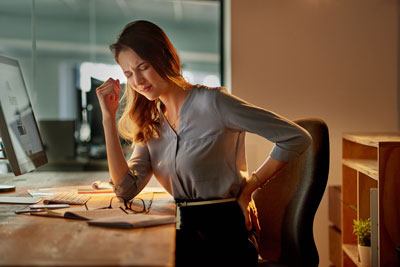 Managing low back pain is no easy feat, especially when you have an active lifestyle. There are more than 80% of Americans who will suffer from low back pain at some point in their lives. With chiropractic care to turn to, this can be treated and even prevented.
Four Ways Chiropractors Diagnose Low Back Pain
Studies regarding chiropractic treatments have been shown to lessen pain, increase mobility and function, and improve overall health.
Use of Advanced Diagnostic Testing
Although it is not a recommendation in all cases, laboratory tests or imaging may be needed depending on the cause and severity of lower back pain.
Classify Severity of Pain
Chiropractors discuss the severity of pain with their patients. The severity of pain is classified into four categories:
Acute – Pain that lasts 6 weeks or less
Subacute – Pain lasts between 6 and 12 weeks
Chronic – Pain persists for at least 12 weeks
Recurrent – Pain may reoccur or "flare up" at different points in time
Therapeutic Trial
A therapeutic trial will then be recommended for those who suffer from acute or subacute pain in the lower back. These trials can run from as little as three chiropractic sessions to as many as 12 sessions, depending on the individual.
Measure Outcomes
Once the patient's pain has been evaluated and therapeutic trials have been run, the chiropractor can then assess the treatment and its results. If the patient has improved, the chosen treatment may be used for continual care and back pain prevention.
Get Lower Back Pain Treatment in Ventura with Dr. Baranski's Help
Dr. James Baranski, D.C. of Advanced Spine & Sport Chiropractic located in Ventura, CA, lives an active lifestyle of sports and working out. He strives to give his patients who suffer from low back pain the most effective care so that they can live their lives without the troublesome pain.
To make an appointment with Dr. Baranski, please call (805) 642-4061 or visit the website.

Posted In: Chiropractic Low Back Pain