Promoting Overall Wellness Through Chiropractic Care
Promoting Overall Wellness Through Chiropractic Care
Written By Advanced Spine & Sport Medical Rehabilitation Center on April 28, 2022
---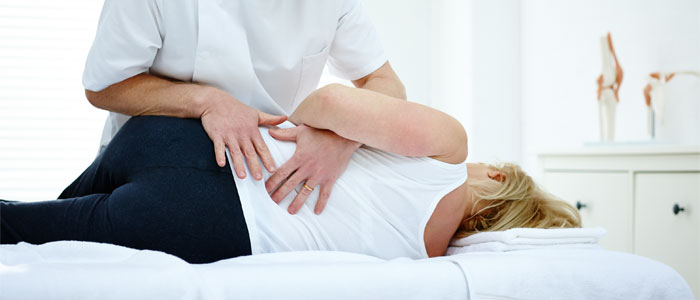 Do you suffer from chronic pain, or have an injury that is taking too long to heal? You aren't alone. Millions of Americans suffer from ailments such as back, neck and knee pain every year. The good news is that you can do something about it.
If you are having trouble getting back to doing the things you love because of your pain, it may be time to consider chiropractic care. Advanced Spine & Sport Chiropractic provides expert chiropractic care in Ventura, CA.
What Can Chiropractors Treat?
Chiropractic care is very versatile. We are able to treat an array of conditions:
Low or mid back pain
Headaches and migraines
Herniated or pinched discs
Sports injuries
So much more
Benefits of Chiropractic Care
Chiropractors treat ailments using natural, non-invasive methods. We use adjustments and spinal manipulations to realign your back and reduce pain. By targeting specific pain points, we are able to relieve pressure being put on nerves, as well as move your bones into their proper position.
Additionally, chiropractic patients benefit from a greater range of motion. Not only do we work to treat your pain, but our goal is to strengthen your joints. Patients who choose our chiropractic office in Ventura state that their conditions improve after just a few visits.
Through treatments such as massage therapy, adjustments, and lifestyle counseling, our patients can benefit from a great quality of life. We treat ailments without the use of painkillers, and with chiropractic care you receive specialized treatment for your injuries. Our goal is to improve your overall wellness while reducing your pain as much as possible.
Expert Chiropractic Care in Ventura, CA
Advanced Spine & Sport Chiropractic in Ventura, CA, has served our local community for more than 16 years. Dr. Baranski is skilled at treating a number of ailments, helping patients get back to doing the things they love. While our chiropractic office specializes in sports injury treatment, we see patients for a wide variety of issues. If you are experiencing pain or spinal misalignments, we are ready to serve you.
To see what chiropractic care can do for you, you've come to the right place. Get started today by scheduling an appointment at (805) 642-4061.

Posted In: Chiropractic Auto Injury Neck Pain Low Back Pain Headache Treatment Sports Injury Neck Strain Herniated Discs