The Many Benefits of Regular Massage Therapy and Chiropractic Care
The Many Benefits of Regular Massage Therapy and Chiropractic Care
Written By Advanced Spine & Sport Medical Rehabilitation Center on June 11, 2021
---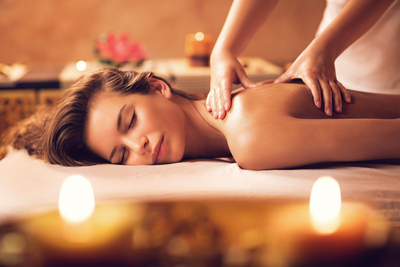 Your health is your most valuable asset. Yet, it's hard to prioritize wellness when you're busy juggling work, family, and friends. One easy way to improve your overall wellness and address specific health issues is to make time for a massage and chiropractic visit once or twice per month. A massage therapy or chiropractic appointment won't take much time out of your day, and the rewards are numerous.
Benefits of Massage Therapy
Massage therapy is a powerful tool for wellness. One of its most well-known benefits is stress relief. Indeed, getting a monthly massage can help you cope with stress better, and be less likely to experience the symptoms of depression and anxiety disorders. It works by relaxing the muscles, lowering the heart rate, and triggering the release of endorphins—the "feel good" chemicals associated with a general sense of well-being.
However, the benefits of massage therapy don't stop there. When you get a massage regularly, you can expect the following:
Reduced acute or chronic pain
Improved range of motion
Optimized physical functioning
Better blood circulation (which supports healing)
Increased joint mobility and flexibility
Better quality of sleep
Reduced blood pressure
You can benefit from massage therapy regardless of whether or not you have a chronic condition. However, people with fibromyalgia, osteoarthritis, tension headaches, and other painful conditions will especially enjoy the benefits of massage therapy.
Benefits of Chiropractic Care
People typically associate chiropractic care with pain relief, and it certainly delivers this. Chiropractors possess in-depth knowledge of the musculoskeletal system, and how to optimize it for better functioning and reduced pain. You should make time for regular chiropractic appointments if you suffer from acute or chronic conditions. However, in addition to addressing painful conditions, chiropractic care offers the following unexpected benefits:
Headaches: Your chiropractor can help you reduce the frequency and severity of your headaches, including migraines.
Posture: For many people, poor posture is at the root of chronic pain. Your chiropractor can help you adopt healthier posture habits.
Athletic performance: Whether you're a pro or amateur athlete, increased joint mobility and decreased tissue restriction from regular chiropractic care can boost your performance.
Pregnancy: Women's bodies undergo significant changes during pregnancy, including the loosening of certain ligaments and a greater instability of the spine caused by increased abdominal weight. Chiropractic care throughout pregnancy relieves back pain and can even facilitate an easier delivery. In fact, one study found that chiropractors can effectively correct intrauterine constraint, which reduces the risk of a breech positioning of the baby.
In short, making chiropractic care part of your regular routine can help with a variety of health issues and improve your overall wellness.
Convenient and Affordable Massage and Chiropractic in Ventura
At Advanced Spine & Sport Chiropractic, we make wellness easy and affordable. Our chiropractor and our team of experienced massage therapists offer flexible scheduling designed to fit your hectic life.
Plus, we offer our exclusive Wellness Club membership, which is the most cost-effective way to reap the rewards of regular chiropractic care and massage therapy. Choose the wellness package that works best for you for just one low monthly rate. For instance, you can opt for a one-hour massage plus a chiropractic appointment for just $90 per month. With our flexible options, there are never any long-term contracts required. Our highest priority is your wellness.
Call our office in Ventura, CA at (805) 642-4061 to schedule an appointment and sign up for a Wellness Club membership.

Posted In: Chiropractic Massage Therapy