Treating Whiplash Symptoms with Chiropractic Care
Treating Whiplash Symptoms with Chiropractic Care
Written By Advanced Spine & Sport Medical Rehabilitation Center on August 27, 2020
---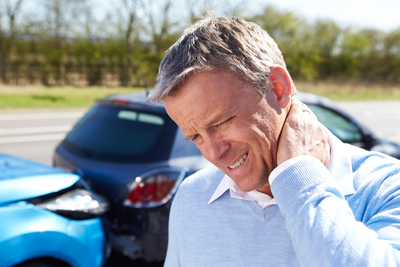 Among the main reasons people suffer from chronic neck and back pain are motor vehicle accidents. Auto accidents can lead to whiplash, a sudden and forceful jerk of the neck which manifests these symptoms:
Headaches – throbbing at the base of the skull radiating to the forehead
Neck stiffness – difficulty in moving the neck
Aggravated neck pain – neck movement worsens the pain
Fatigue – feeling of exhaustion and difficulty to move due to discomfort
If you suffer from these whiplash symptoms after an auto accident, chiropractic care is one of your most effective auto injury treatment options.
Effects of Chiropractic Care
Auto injuries include problems in the spinal cord, the central anatomical feature, which can cause pain from the head down to the feet.
Doctors of chiropractic diagnose musculoskeletal problems and apply different treatments to realign the spine. Chiropractic care is a viable alternative to pain medication and surgery.
People suffering from whiplash symptoms can experience these effects from chiropractic care:
Reduced Body Pain
Neck and back inflammation due to whiplash can slow the body's natural healing process. Spinal adjustments help release pain-reducing hormones. Like pain relievers, these hormones help your body manage pain but more naturally.
Less Inflammation
Although X-rays help detect bone cracks and fractures, they do not show small ligament and muscle tears that can be painful. When your chiropractor performs spinal adjustments, your body releases Interleukin 6 (IL-6), a natural anti-inflammatory substance for tissue infections and injuries.
Restored Motion
Chiropractic care helps blood, oxygen, and nutrients circulate affected areas in pain for faster healing and restoration of movement. Spinal adjustments expedite the healing process and will make you feel less stiff immediately.
Reduced Scar Tissue
Muscle scar tissues develop when healing. These tissues can bring discomfort and stiffness. A chiropractor can apply calculated pressure in areas with scar tissues to break them down for pain relief and comfort.
Advanced Spine & Sport Chiropractic Whiplash Treatment
Dr. James Baranski, D.C. will provide a precise diagnosis and offer the most effective chiropractic treatment for your whiplash symptoms.
These treatments include chiropractic, massage therapy, and physical therapy for pain relief and recovery.
If you suffer from chronic body pain and other whiplash symptoms, contact our Ventura, CA office at (805) 642-4061, or schedule an appointment online.

Posted In: Chiropractic Auto Injury Whiplash Treatment