Why You Should See a Chiropractor for Neck Pain Treatment
Why You Should See a Chiropractor for Neck Pain Treatment
Written By Advanced Spine & Sport Medical Rehabilitation Center on October 29, 2021
---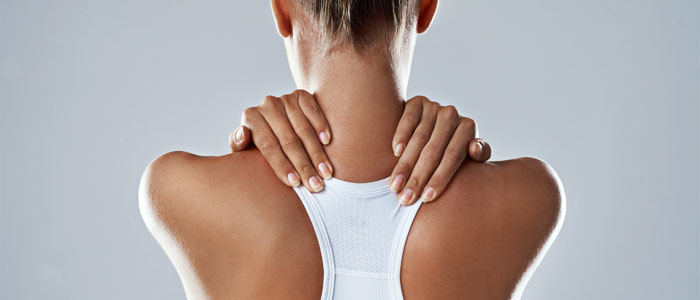 The neck is one of the most important parts of the body when it comes to mobility and daily movement. If you experience neck discomfort or pain, you're far from alone. Neck pain affects up to 75 percent of people in certain areas of the world, and can come from a variety of sources; pinched nerves, poor posture, and herniated discs are just a few.
Regardless of the source of your pain, Dr. James Baranski, D.C. at Advanced Spine & Sport Chiropractic is your choice in Ventura to achieve pain relief through the holistic power of chiropractic care.
Should I see a chiropractor for neck pain treatment?
If you think chiropractors only focus on back pain, think again! Chiropractic care for neck pain offers the unique experience of holistic care that emphasizes your body's natural restorative process. Thus, chiropractic treatment promotes long-term pain relief and recovery. Chiropractic neck adjustments target the cervical vertebrae in the neck to effectively relieve tension and promote accurate alignment.
How can chiropractic help me recover from neck pain?
Chiropractic treatment has become a preferred treatment method for many suffering from neck pain for all of its benefits; it is non-invasive, non-addictive, and covered by most insurance. Chiropractic care is able to target invisible injuries that x-rays or scans may not be able to detect.
Whether you are facing a muscular or skeletal issue, chiropractic care can be extremely beneficial in your healing process.
What are the long-term effects of neck pain?
It's important to schedule an appointment with Dr. Baranski as soon as possible for neck pain treatment. When left untreated, neck pain can lead to increased pain in other areas, including throughout the shoulder and down the arm.
Chiropractic care can help relieve these pains by correctly positioning the bones, relaxing the muscles, and reducing the pressure on nerves. By working with your body's natural structure, chiropractic treatment effectively promotes lengthening, stretching, and pressure relief.
Contact Advanced Spine & Sport Chiropractic for Neck Pain Treatment
It's time to start your pain relief journey. The dedicated team at Advanced Spine & Sport Chiropractic in Ventura is eager to help you feel your best as soon as possible. Give us a call at (805) 642-4061 to schedule your appointment today.

Posted In: Chiropractic Neck Pain