What Can Chiropractic Care Do for Arthritis Treatment?
What Can Chiropractic Care Do for Arthritis Treatment?
Written By Advanced Spine & Sport Medical Rehabilitation Center on November 29, 2021
---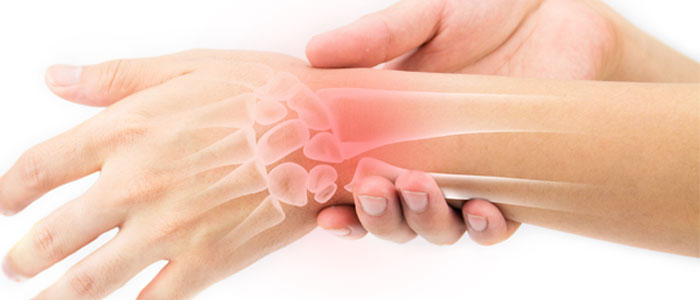 Living with the pain of arthritis can force you to put many of your favorite things in life on hold. At Advanced Spine & Sport Chiropractic, we prioritize your body's natural healing ability through the holistic power of chiropractic care.
Dr. James Baranski, D.C., leads our team with thorough education and care. His wealth of experience includes hundreds of hours of post-graduate classes on sports injuries and exercise therapy, and he is dedicated to providing comprehensive care to all patients. By focusing on preserving and restoring motion, chiropractic care can significantly help patients experiencing arthritis. Furthermore, chiropractic treatment is non-invasive and covered by Medicare.
Advanced Spine & Sport Chiropractic is your choice in Ventura to help manage your arthritis pain and help you get moving again!
What is arthritis?
Arthritis is defined as the swelling and tenderness of one or more joints. The main symptoms of arthritis are joint pain and stiffness, which typically worsen with age. Common points of pain are the back, knees, and shoulders, all of which are important to our everyday motor needs. As symptoms progress, arthritis can lead to muscle weakness and faulty movement mechanics that further aggravate the issue and make it hard to participate fully in life.
How does chiropractic help arthritis?
Chiropractic care for arthritis treatment is a preferable option for many seniors, as it is natural, non-invasive, and covered by Medicare. Treatment may include routine adjustments, natural pain management, and lifestyle education from Dr. Baranski.
What do adjustments do for arthritis treatment?
The core of chiropractic care is in adjustments. By recognizing and assessing misalignments in the body and treating them with gentle adjustments, Dr. Baranski has helped patients experience reduced strain on joints. Adjustments also promote higher nerve function and tissue health, which manage pain in the long run for many patients.
Is natural pain management available for arthritis?
Since chiropractic treatment is non-invasive in nature, it's simple for many patients to keep up their treatment routine between appointments through natural pain management. Methods include doctor-recommended exercise plans, and ice and heat may be beneficial to some patients. Be sure to ask Dr. Baranski at your appointment how natural pain management can benefit your unique needs.
How can lifestyle education help arthritis treatment?
Understanding why your body feels and responds in specific ways is the key to moving forward with arthritis pain management. Dr. Baranski is eager to help you make well-rounded, holistic health choices that will benefit your wellbeing in the long run. Factors like stress management, mindfulness, and sleep quality play crucial roles in your ability to manage your arthritis. Dr. Baranski recognizes this, and can help guide you to sustainable health.
Contact Advanced Spine & Sport Chiropractic for Arthritis Treatment
Ready to tackle your arthritis pain management? Call the experienced team at Advanced Spine & Sport Chiropractic at (805) 642-4061 to start your restorative journey with arthritis treatment today.

Posted In: Chiropractic Arthritis